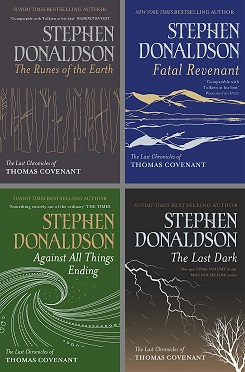 The Third Chronicles - also The Last Chronicles in official terms and The Second Chronicles of Linden Avery as called by testy thoolahians - were published between 2004 and 2013 and consist of the following books:
Bad stuff happens. Linden weeps a lot. More bad stuff happens. Linden remains paralysed into inaction. Even more bad stuff happens and TC turns up. Linden cries us a river. Really really bad stuff happens. Linden agonisedly and self-obsessively continues to do nothing while examining the depths of her own navel. Good stuff happens (no thanks to Linden). And they all live happily ever after. Curtain.
Main Characters
Edit
Notable Minor Characters
Edit
Ad blocker interference detected!
Wikia is a free-to-use site that makes money from advertising. We have a modified experience for viewers using ad blockers

Wikia is not accessible if you've made further modifications. Remove the custom ad blocker rule(s) and the page will load as expected.